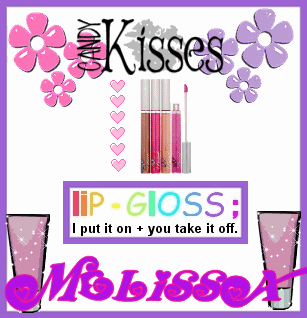 Ok, I just heard that Tori Spelling went online to be ordained, and now she is a minister. I have a big problem with this. Why is it that easy to be a freaking minister. I dont think you should be able to go online and become something that should be that serious as being a minister. Its crazy! That bothers me way more than what I saw last night. If you dont know by now, I dont know what you've been reading but Im a movie freak. Lastnight me and my brother watched that movie "April Fools". Man, that was messed up. It was a part in the movie where the man supposedly fell down on
this spike in the ground but it didn't even look real, you could clearly tell that he fell beside it. I was just like..what the..I mean I know it was low budget and all but please...somebody could have went back and edited that better or something. Oh, before I forget, please go by and check out Laineys creative journal. I had to do a little pimping today. Here's the link: http://lainecreative.blogspot.com/
So anyway, I finished writing all of my letters today, so Im happy about that cuz, I have no idea how long they have been sitting there. I was looking at letters like, "dang, I haven't her back yet?" So thats out of the way until the next pile up. Anyway, Im gonna try to finish watching these tapes and watch more "Afterworld" videos. Later.